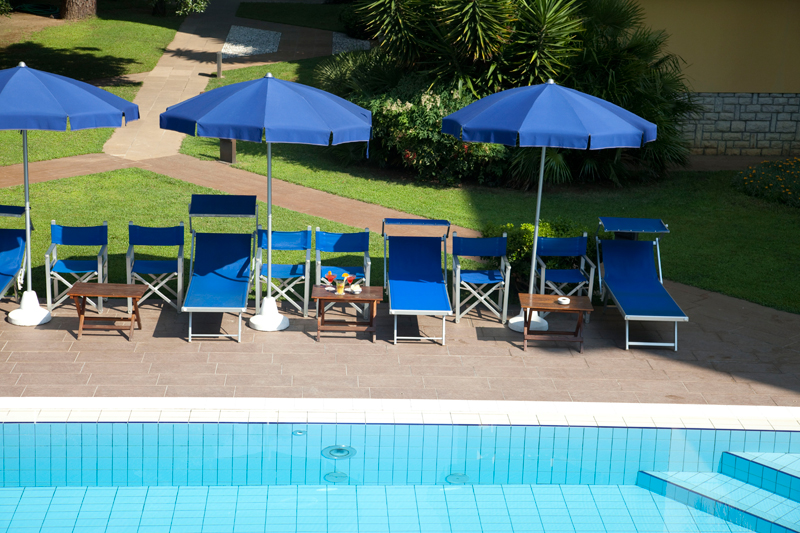 Hotel with swimming pool in Marina di Pietrasanta
Out of all the best hotels in Marina di Pietrasanta that have swimming pools, the Hotel Venezia offers an elegance and tranquillity that is an outstanding success.
Its swimming pool - immersed in the greenery of a private park and shielded from the outside by the hotel's walls - is located in front of the bar, and offers the customer the best possible service in total privacy.
Blue, refreshing, relaxing .... Our pool is waiting for you.