THE CINQUE TERRE TOWNS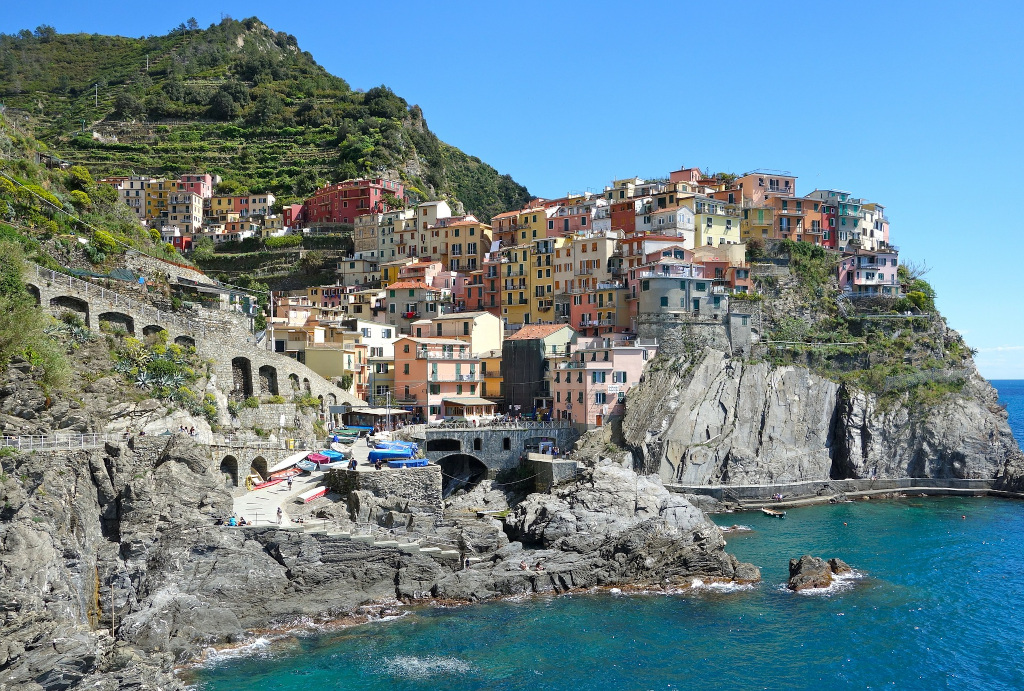 THE CINQUE TERRE TOWNS
A few kilometres away from Versilia, there is a completely different area where land and sea are mixed to form a unique thing, it is the Cinque Terre.
Because of its uniqueness, this strip of land, has been declared by UNESCO Patrimony of Humanity.
Eighteen kilometres of rocky and rugged coastline interspersed with coves and bays behind which start with terraces planted with olive trees and vine crops, protected by mountains that provide a mild climate even in winter.
The Cinque Terre are formed, as the name implies, by five perched villages on the sea: Monterosso, Vernazza, Corniglia, Manarola and Riomaggiore.
The 5 villages are connected by a network of trails that for centuries was the only link between them and the Ligurian cities. Today they are part of the National Park of Cinque Terre an association which works for the protection of this wonderful area safeguarding the ecological balance.
It is possible reach Cinque Terre by train or by boat.
There are many train from La Spezia or in summer from the piers of Viareggio, Forte dei Marmi and Lerici there are some boat going to each of the five little villages.
We warmly recommend the trip by boat to enjoy the view of the cost by the sea. It is also very interesting and thrilling for children.
We do not recommend to reach Cinque Terre by car, especially during weekends, because parking spaces are very few, very expensive and usually reserved for residents.
We suggest you to visit these places taking advantage of the opportunity to take a hike ( just more than a walk) to be really impressed by the landscape.
The three main paths are well marked by CAI (Italian Alpine Club) with a trail Red-White
The most famous is undoubtedly the path number 2 known as "Blue Ssentiero" connecting all 5 boroughs. The first part of it, from Riomaggiore to Manarola, is called "The Way of Love", for the extremely breathtaking and romantic view.